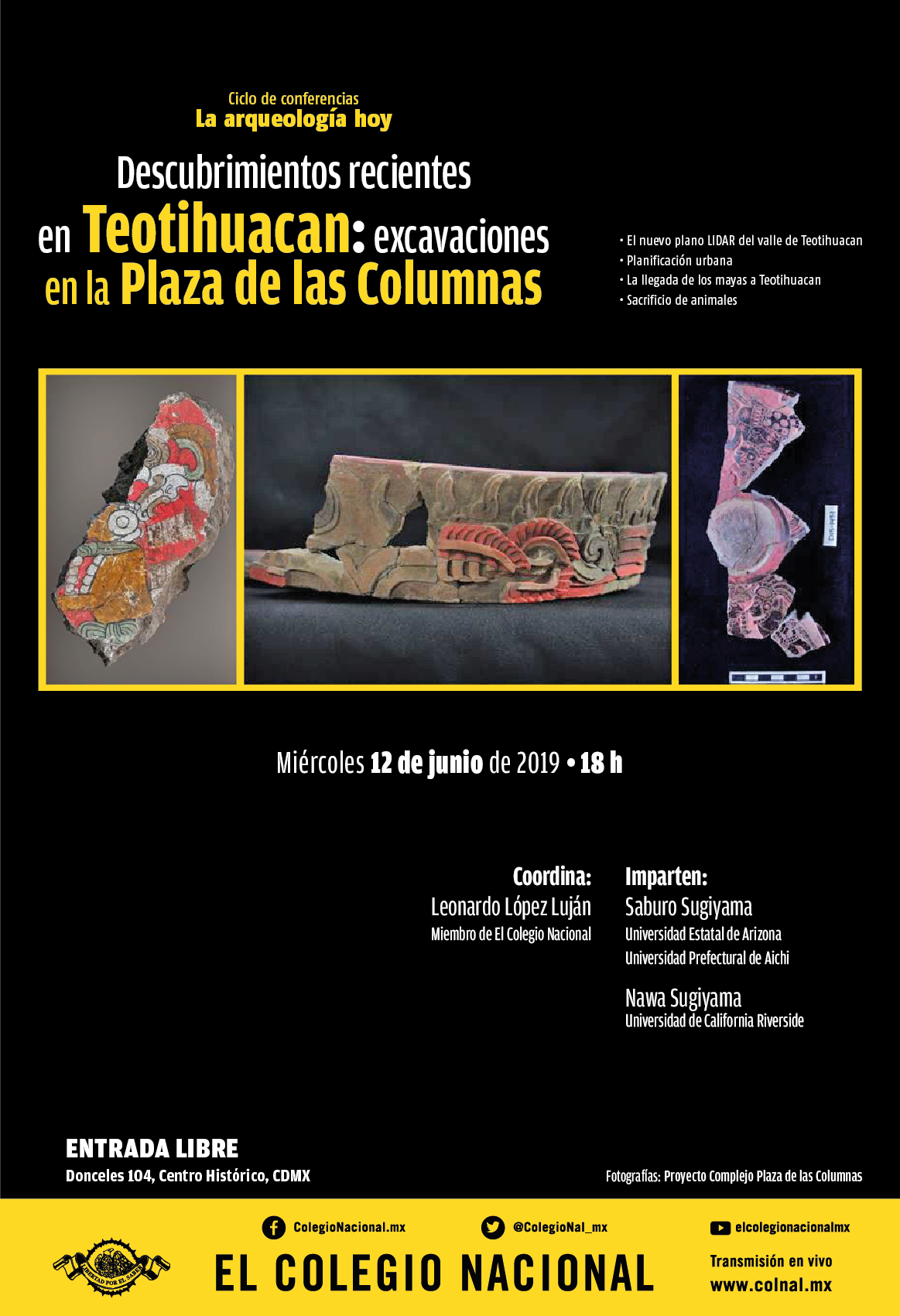 LECTURE AT COLEGIO NACIONAL
LECTURE AT COLEGIO NACIONAL
Recent Discoveries at Teotihuacan: Excavations at the Plaza of the Columns
Free admission and stream online
As part of a circuit of conferences called "Archaeology Today" (coordinated by Dr. Leonardo López Luján), Dr. Saburo Sugiyama and Dr. Nawa Sugiyama, co-directors of the Project Plaza of the Columns Complex, will present an interesting lecture on the most recent discoveries at Teotihuacan made by their project.
Multiple aspects of Teotihuacan, such as urban planning, new LiDAR maps of the Teotihuacan Valley, the arrival of Maya elites, and the sacrifice of animals, will be revealed to the general public.
Do not miss this opportunity to attend the Colegio Nacional next Wednesday, June 12th, at 6pm. If you can't make it in person, check out www.colnal.mx to stream online.