Geographic Information Systems (GIS)
Geographic Information Systems (GIS)
GIS technology on regional analysis
An important part of the Plaza of the Columns Complex Project is the study of the Teotihuacan Valley. With the application of innovative technologies like the Geographic Information Systems (GIS) in scientific research, we are developing an interesting line of research for understanding the past and present of this region.
A very detailed and precise topographic map (digital elevation model) is first created by using an airborne sensor (LiDAR) over the surface of the valley. From this map, we can identify cultural features and elements which ultimately allow us to generate an enhanced panorama of the region and its journey of transformations over time. We are able to differentiate archaeological sites that were investigated decades ago (click here for more information about this) as well as report on new ones. This is a great contribution toward documenting the historical heritage of this region.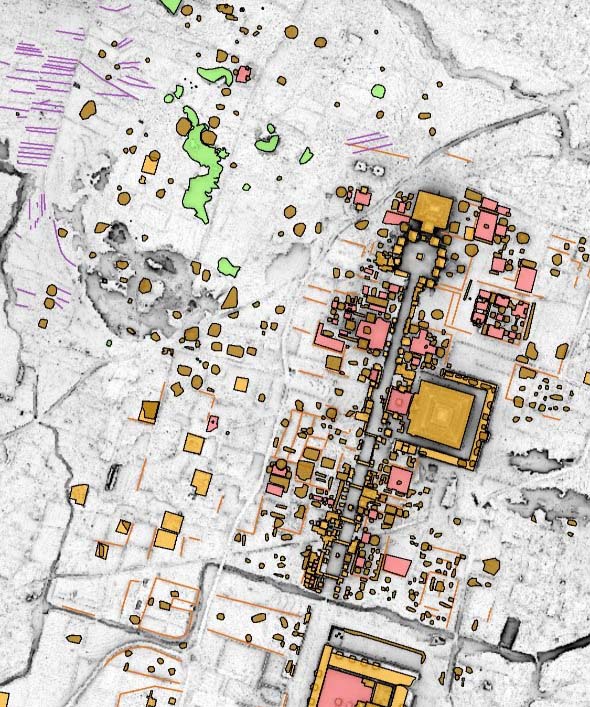 After identifying new sites on the map, the next step is to survey directly on site. This involves recovering samples of material (ceramic sherds and lithic artifacts, for example) from the surface and analyzing them to get an idea of the time and kind of occupation they are attributed to. Likewise, we can calculate size differences in ancient terraces. Agricultural terraces are spaces generally adapted to the natural slope and relief of hillsides. We believe that the documentation and spatial analysis of these terraces bring in the potential for developing new lines of research.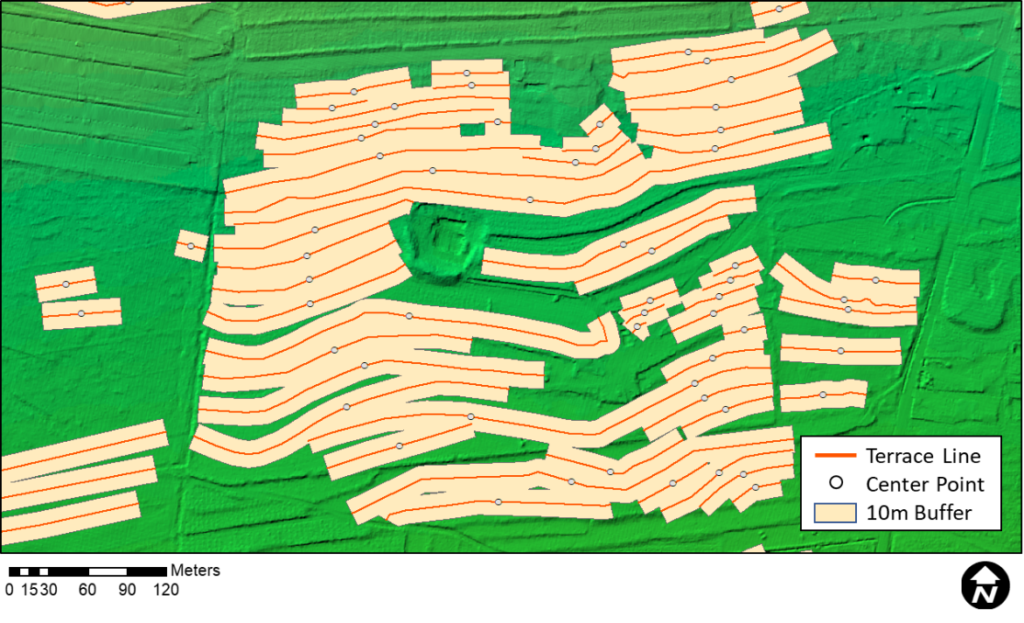 The success of this work relies not only on the understanding and proper management of technological GIS tools but also on an accurate knowledge of the geographic regions we are exploring. It is a huge plus to have familiarity and good relations with the people who inhabit those spaces; these relationships are extremely important when trying to gain access and permissions to survey said areas. When both aspects are fully combined and well integrated, the results can be great.