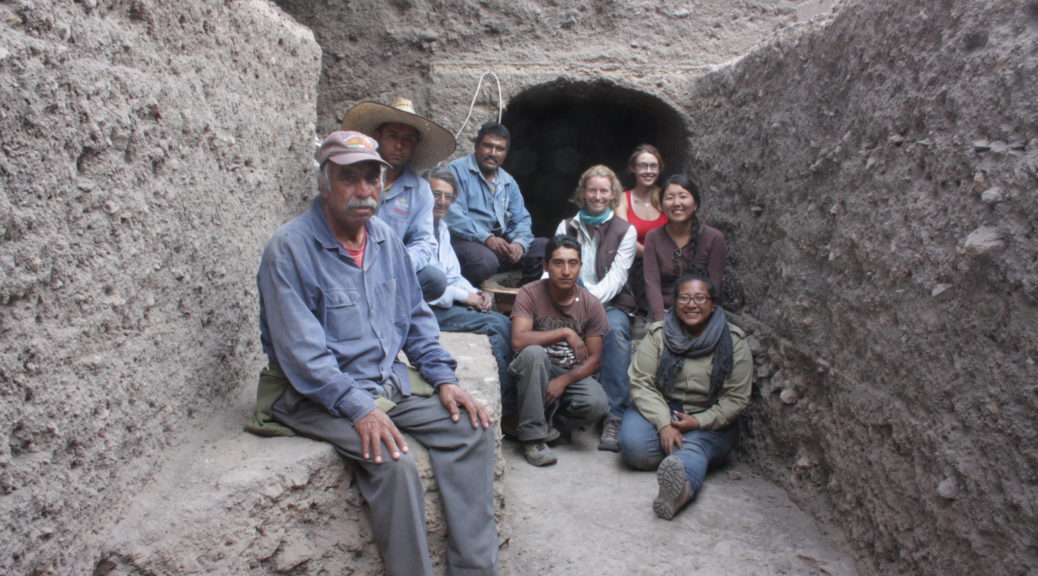 Besides archaeologists and other experts who work on the project, local workers are also an integral part to the project. In season 2015, 39 local workers participated as auxiliary staff during excavation and/or as laboratory technicians. During season 2016, we had more than 60 local workers.
---
Laboratory assistants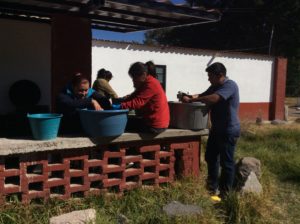 The project is supported by local laboratory staff who are responsible for curating the excavated materials. In 2015 we hired eight workers year-round to clean and wash, dry, mark, and weigh the artifacts after they arrive straight from the field. Each year we train some of these laboratory assistants in various skills such as taking artifact photos, floating soil samples, bulk sorting bone samples, and conservation/cleaning of fragile artifact types. This benefits both the workers and the project; the workers acquire new skills that enable them to be hired by other projects in the area, and the project itself has trained workers that guarantee success in its conservation objectives.
Our laboratory staff include: Fredy Antonio Álvarez* (2015, 2016), Maricarmen Moreno (2015, 2016), Eduardo Sandoval Rodríguez* (2015, 2016), Primo Espinoza Reyes* (2015, 2016), Guillermina Alemán (2015), Daniela Obispo (2015, 2016), Edwin Rubén Martínez Cruz* (2015, 2016), and Luis Antonio Cruz Durán (2015, 2016). All of them come from local areas near the pyramids, such as San Francisco Mazapa, San Pedro Tlajinga, San Lorenzo Tlalmimilolpan, and Atlatongo. Workers marked with an asterisk (*) also participate out in the field as excavation assistants during the field season.
---
Field crew
The names of the additional workers in this project with the season(s) in which they participated are listed below:
Adrián Alemán Martínez

(2015)

José Eliseo Alva Zamora

(2015)

Juan Manuel Álvarez González

(2015)

Miguel Ángel Ariza Galicia

(2016)

Christian Martín Badillo Aguilar

(2015)

Fredy Badillo Arenas

(2015-16)

Jorge Ubaldo Beltrán Castro

(2016)

Ángel Bojorgez Espinoza

(2016)

Francisco Bojorgez Espinoza

(2016)

Rogelio Camacho Alva

(2015)

Manuel Cervantes Hernández

(2016)

Bryan de Jesús Cortes Martínez

(2016)

Donovan De la Paz Cruz

(2016)

Edith Domínguez Espinosa

(2015)

Ángeles Espinosa Domínguez

(2015)

Julio A. Espinosa Domínguez

(2016)

Freddy Espinosa Medina

(2015)

Miguel Estévez Hernández

(2015)

Heraclio Fernández Ríos

(2015)

Gerardo Galicia Castillo

(2015, 2016)

Amauri Galicia Hernández

(2016)

T. Giovanni González Valencia

(2015)

Michelle Iván González Cruz

(2015)

José R. González Rodríguez

(2016)

Felipe Guzmán Tolentino

(2015-16)

Felipe Guzmán Tolentino Jr.

(2016)

Aurelio Hernández Tapia

(2016)

Benito Hernández Torres

(2016)

Agustín Hernández Santiago

(2015-16)

Ascensión Juárez Huerta

(2016)

Amado Ángel Llanos Reyes

(2015-16)

Abdias Asael López Alva

(2015)

Julián López Bravo

(2015)

Antonio Ramón Martínez

(2016)

Artemio Martínez Cervantes

(2016)

José Gpe. Martínez Cruz

(2016)
Alfonso Martínez Hernández

(2015-16)

Arturo Martínez Hernández

(2016)

Eduardo Martínez Hernández

(2016)

Cornelio Mérida San Agustín

(2016)

L. Arturo Monterrubio Olvera

(2015-16)

Miguel Montes

(2015)

Benito Nieto Martínez

(2016)

Juan Carlos Núñez Benítez

(2016)

Francisco J. Núñez Ortega

(2015-16)

Bernardino Israel Oliva Landa

(2016)

Manuel Oliva Moreno

(2015-16)

Juan Andrés Ortega Arenas

(2016)

Nereo Padilla Guerrero

(2015-16)

Alejandro Ramos Elegante

(2015-16)

Tomás Ramos Elegante

(2015-16)

Luis Ramos Montes

(2016)

Sergio Rangel Gutiérrez

(2015-16)

José Erasmo Rangel Luna

(2015-16)

Isaías Reyes Molina

(2015)

José Alberto Rivas Estévez

(2015-16)

Carmelo Rodríguez García

(2016)

Reyes Rodríguez Palafox

(2015)

Joaquín Rodríguez Torres

(2015-16)

Miguel Óscar Romero Ramos

(2015)

Gerardo E. Sánchez Martínez

(2015)

Ángel Herminio Sánchez Trujillo

(2015)

José Alfredo Sánchez Vargas

(2015-16)

Diego A. Sandoval Zúñiga

(2015-16)

Clemente Santamaría Campos

(2015)

Juan M. Sotero Álvarez González

(2016)

Omar Gabriel Tapia Sarabia

(2016)

José Lucio Tolentino Guzmán

(2016)

Lorenzo

(Frente A, 2016)

Enrique

(Frente A, 2016)

Clemente

(Frente A, 2016)

Raúl

(Frente A, 2016)

Joaquín

(Frente A, 2016)