Lithic analysis
Lithic analysis
Alonso Gabriel Vicencio
(2019)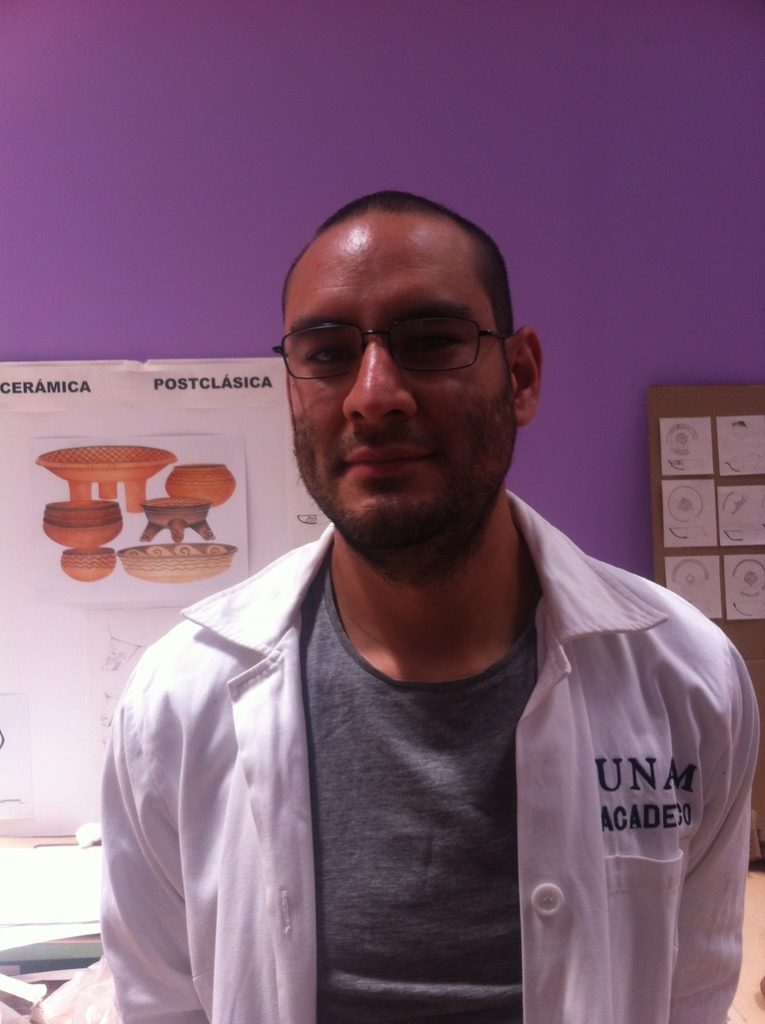 Gabriel is a graduate of the Universidad de las Américas Puebla (UDLAP) with a master's degree from the National Autonomous University of Mexico (UNAM). In 2008 he began his fieldwork with the Political Interaction t in the Mayan area of central Yucatan. During his three seasons with the project, he had the opportunity to work at the Yaxuná site, as well as participate in archaeological caving projects in the central zone of Yucatan.
In 2012 Gabriel began his specialization in central Mexico, specifically in the Tlaxcala region. He had the opportunity to collaborate on the Teotihuacan Mapping Project, analyzing some of the obsidian material from a Teotihuacan workshop; that experience led him to work and focus on obsidian analysis. His bachelor thesis entitled "The razors in Tepeticpac: analysis of obsidian in an architectural deposit at the site of Tepeticpac, Tlaxcala" (Tepeticpac Archaeological Project, Tlaxcala), encompasses lithic technologies at the site, as well as geochemical studies for the identification of obsidian sources.
In 2015 he entered the Plaza of the Columns Project as one of the archaeologists at Front C of the complex. During his excavations, he uncovered the perimeter wall of the area demarcated as the western limit of the plaza. In 2019 he rejoins the team as an obsidian specialist. After completing his master's at the UNAM with the thesis "El Paredón and Tlaxcala: a regional study of an obsidian deposit during the Middle Formative and the Late Formative in Tlaxcala," Gabriel reenters the PPC in charge of the project's lithic analysis. His vast knowledge of lithic production in central Mexico has led him to work not only with general lithics from different fronts but also elaborately decorated pieces from the project.
David Walton
(2019)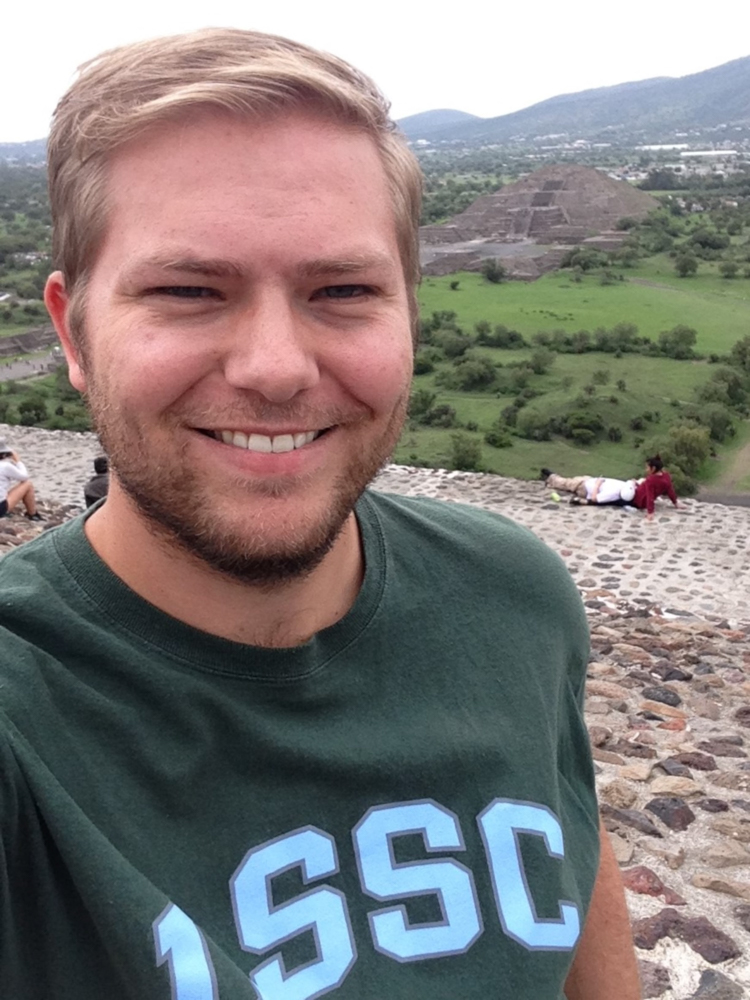 Dr. David Walton is a Mesoamerican Archaeologist and Assistant Professor of Anthropology at Lake-Sumter State College. His excavations and laboratory studies focus on investigating how humans create and negotiate intersecting domestic, ritual, and political economies in complex societies. He does this by employing a theoretical approach grounded in household archaeology and economic anthropology that studies ancient societies and artifact technologies from the microscale to the macroscale. He is a lithics expert, and his recent research has included experimental and archaeological studies of use-wear patterns on obsidian artifacts.
He joined the Plaza of the Columns Project in 2018-2019 by performing technological and high-magnification use-wear analyses on the obsidian artifacts recovered from Offering 4 in Front D. The results of these analyses differ significantly from the results obtained from lithic analyses of obsidian artifacts from household excavations across central Mexico. Notable findings include artifacts that were likely used for ritual bloodletting/autosacrifice and others that may have been used for performing animal sacrifices, both of which may have been performed at the time of the offering's deposition.