Archaeologists 2019
Archaeologists 2019
Víctor Cortés Meléndez
(2019)
Victor is an archaeologist from the National School of Anthropology and History and a master's candidate in the graduate program for Anthropology at the UNAM. Within his academic and work experiences, he has served as coordinator of the Catalog Project at the National Museum of Anthropology and coordinator of the Monumental Complex of Atzompa in Monte Albán. He has recently served as lecturer at the National School of Anthropology and History (ENAH).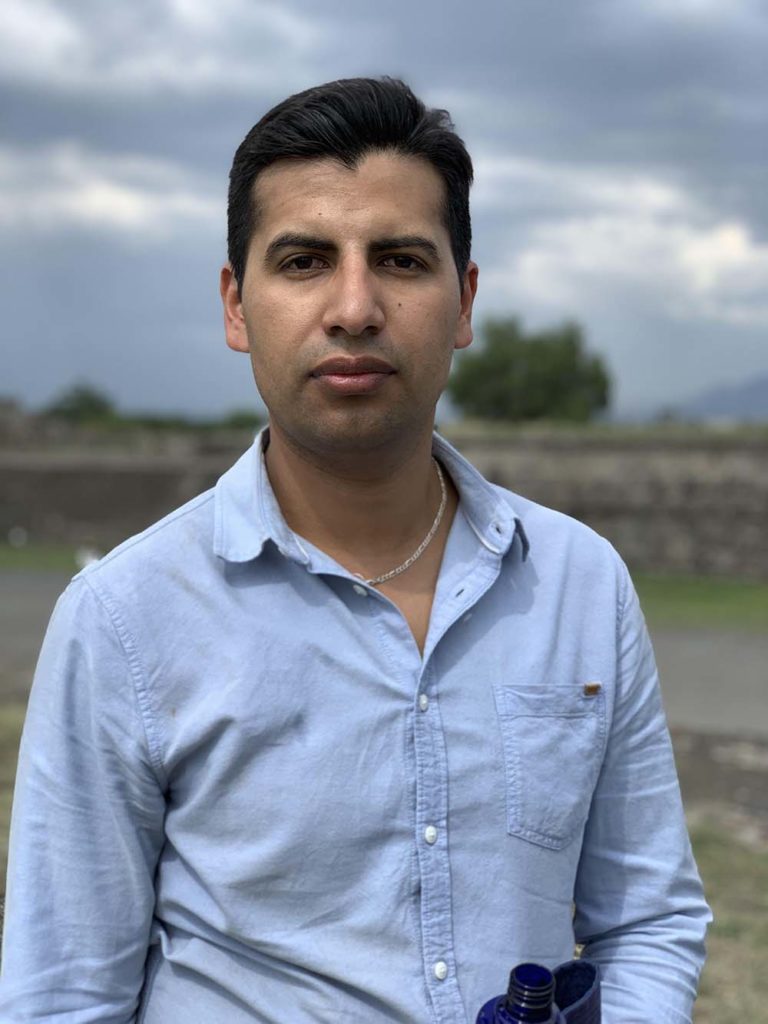 He has participated in archaeological projects dedicated to the study of central Mexico, such as the Milpa Alta Cultural Landscape Project in the Urban Archaeology Program under the supervision of Blanca Paredes and coordination of Eduardo Matos and Raúl Barrera, as well as the Project Templo Mayor under the direction of Leonardo López Luján. Victor is currently participating in excavations under the Plaza of the Columns Project.
Among his main lines of research is the technological and taphonomic analysis of human bones, as well as the archaeometric analysis of pre-Hispanic lithics.
______________________________________________________________________________
Stephanie Lozano
(2019)
Stephanie Lozano is currently a Ph.D. student in Archaeology at the University of California, Riverside, where her dissertation research focuses on Teotihuacan archaeology and iconography with an emphasis on Teotihuacan religion. She received her M.A. in Anthropology from the University of California, Riverside, and her M.A. in Latin American Studies and B.A. in Anthropology from California State University, Los Angeles. Her master's thesis focused on ancient Mayan funerary urns and their social dimensions. She was born in East Los Angeles, California, and was raised in Los Angeles County.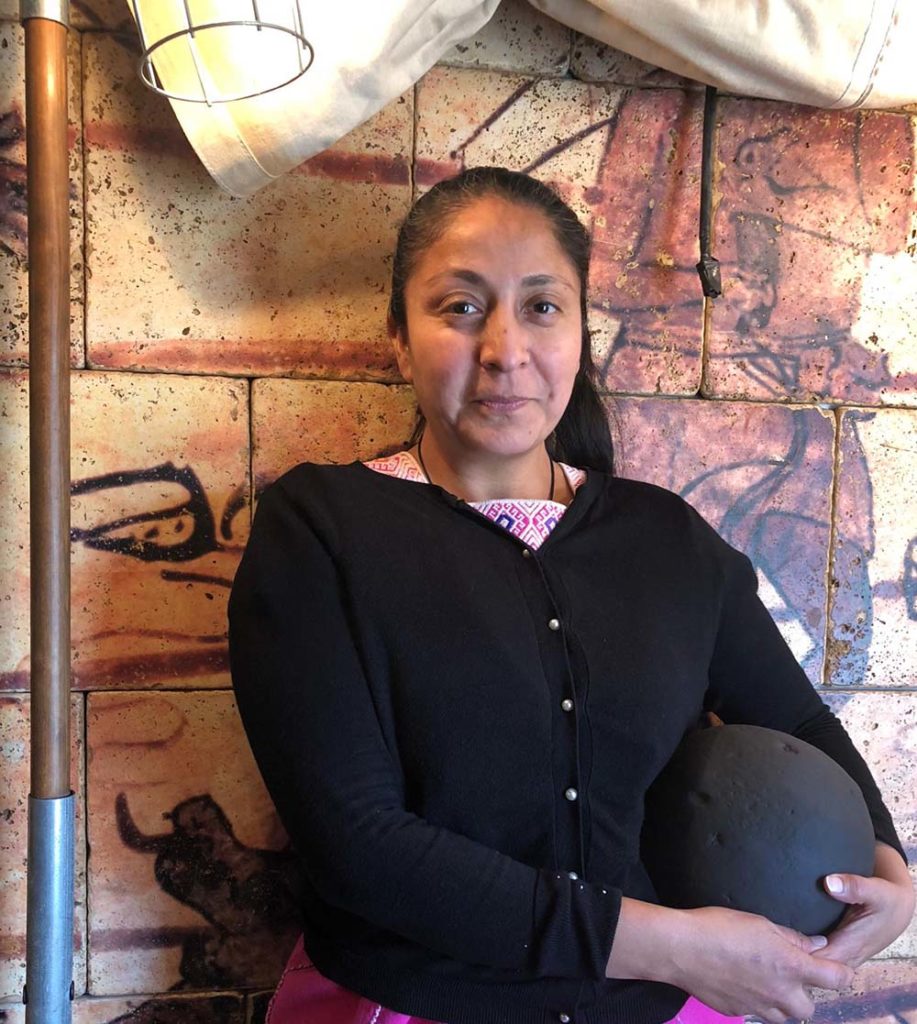 Her first field season with the Plaza of the Columns Complex Project at Teotihuacan was in 2019 with Fronts F and A. Stephanie's first experience in archaeological fieldwork was at a Tongva site on San Nicolas Island off the coast of Southern California. In 2017 and 2018, she participated in the Belize Valley Archaeological Reconnaissance Project (BVAR) at the Mayan site of Cahal Pech. Her research interests include Teotihuacan and ancient Mayan iconography, epigraphy, and archaeology. She is especially interested in the ideological, epigraphic, and political exchanges between Teotihuacan and the Mayan lowlands from the Late Preclassic to Late Classic Period. Her other research interests include Teotihuacan and Mayan hieroglyphic writing and contemporary Nahuatl and Mayan languages. She is part of a Los Angeles-based Nahuatl learning collective called Tlahtoltapazolli, which is dedicated to learning and teaching contemporary Nahuatl within the Los Angeles area. In addition, she is a museum educator for the Los Angeles County Museum of Art (LACMA) teaching ancient Mesoamerican culture, art, and archaeology to surrounding communities within Los Angeles.
______________________________________________________________________________
Ryohei Takatsuchi
(2019)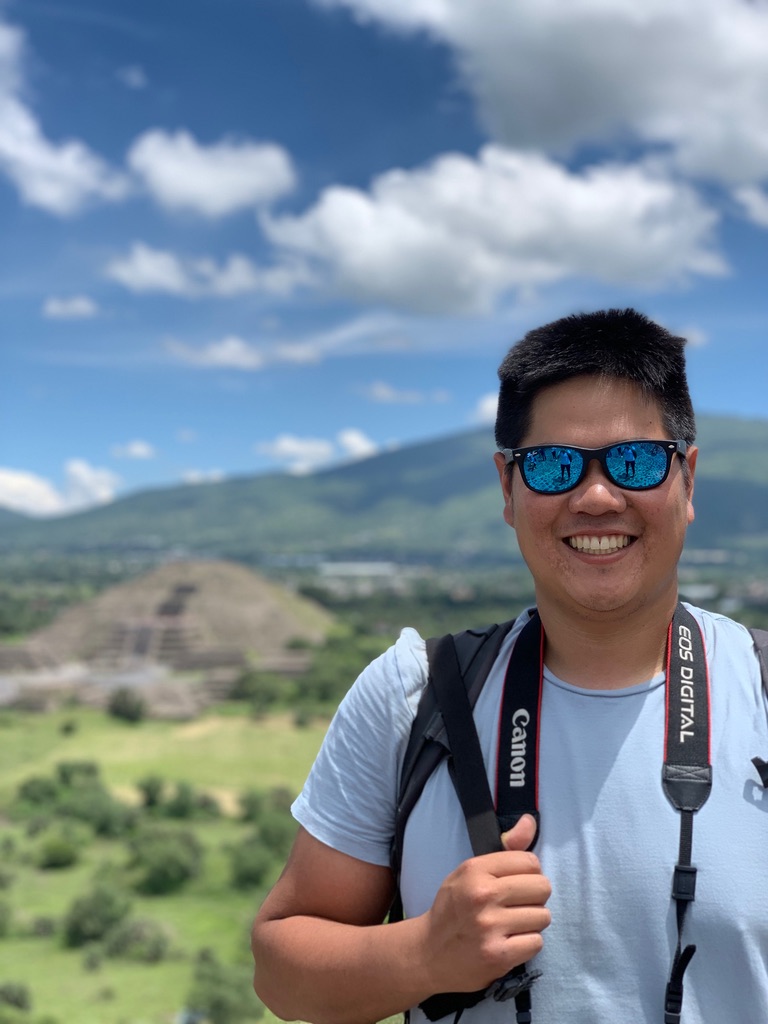 Ryohei is an anthropology/archaeology graduate student at the University of California, Riverside. He is interested in the exchange and production of culture and knowledge through ceramic exchange and production. Being trained as a traditional potter and ceramic artist, he values how ceramic objects generate human movement and reactions, rather than being static objects of the past. Observing the relationship between those that make pottery and those that use it, he examines the social and cultural contexts of the life of the ceramic objects and the lives of the people around them.