Paleoethnobotany
Paleoethnobotany
Clarissa Cagnato

(2015, 2016, 2017)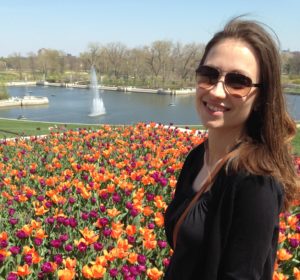 As a paleoethnobotanist specializing in the analysis of macrobotanicals and starch grains, Dr. Cagnato aims to address questions regarding past cuisines, rituals, and human-environmental relations. Click on the following link to know more about her research: Clarissa Cagnato.
She received her B.S. in Archaeology from the University of Leicester and her M.A. in Archaeological Studies from Yale. In 2016 she received her Ph.D. in Anthropology from Washington University in St. Louis with her dissertation focused on the cuisine and use of ritual plants by ancient Maya people living in northwestern Petén, Guatemala, during the Classic period (A.D. 250-800).
Dr. Cagnato has worked on archaeological projects in Iceland, France, Honduras, and Guatemala and has analyzed plant remains from a French/Spanish colonial period garden in New Orleans, Louisiana, and from archaeological sites in Guatemala. In 2016 she joined the Plaza of the Columns Complex Project with the aim of reconstructing the diet and ritual use of plants by the ancient inhabitants of Teotihuacan.
She is currently a postdoctoral fellow in the Archaeology of the Americas (UMR 8096) Department at the Université de Paris 1 Panthéon-Sorbonne in Paris, France.  In addition to working on paleoethnobotanical material from Teotihuacan, Dr. Cagnato continues to collaborate with several other archaeological projects in Guatemala.