Ancient DNA Analysis
Ancient DNA Analysis
Courtney Hofman

(2017)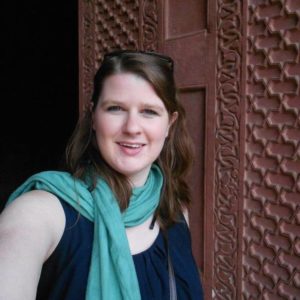 Courtney Hofman is an assistant professor of Anthropology and co-director at the University of Oklahoma's Laboratories of Molecular Anthropology and Microbiome Research. Dr. Hofman has conducted research that integrates interdisciplinary methods and fields, including genomics, ancient DNA, proteomics, and archaeology to explore human-environment interactions on two very different scales.
First, she investigates human-wildlife interactions and their influence on changing environments over the past millennia to inform conservation decisions. Second, Dr. Hofman conducts research on the evolution of the human microbiome using dental calculus and paleofeces from archaeological contexts.
Dr. Hofman completed her PhD at the University of Maryland in collaboration with the Center for Conservation Genomics at the Smithsonian Conservation Biology Institute and the Anthropology department at the Smithsonian's National Museum of Natural History, where she is also a research associate.
Sterling Wright 

(2018)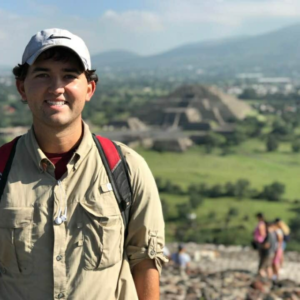 Sterling Wright (2018) completed his bachelors at the University of Texas in Austin and is now a Master's student at the University of Oklahoma. He conducts research for the Laboratory of Molecular Anthropology and Microbiome Research. Much of his research focuses on dental calculus and ancient DNA. For his thesis, he is interested in the DNA preservation of dental calculus at Teotihuacan.